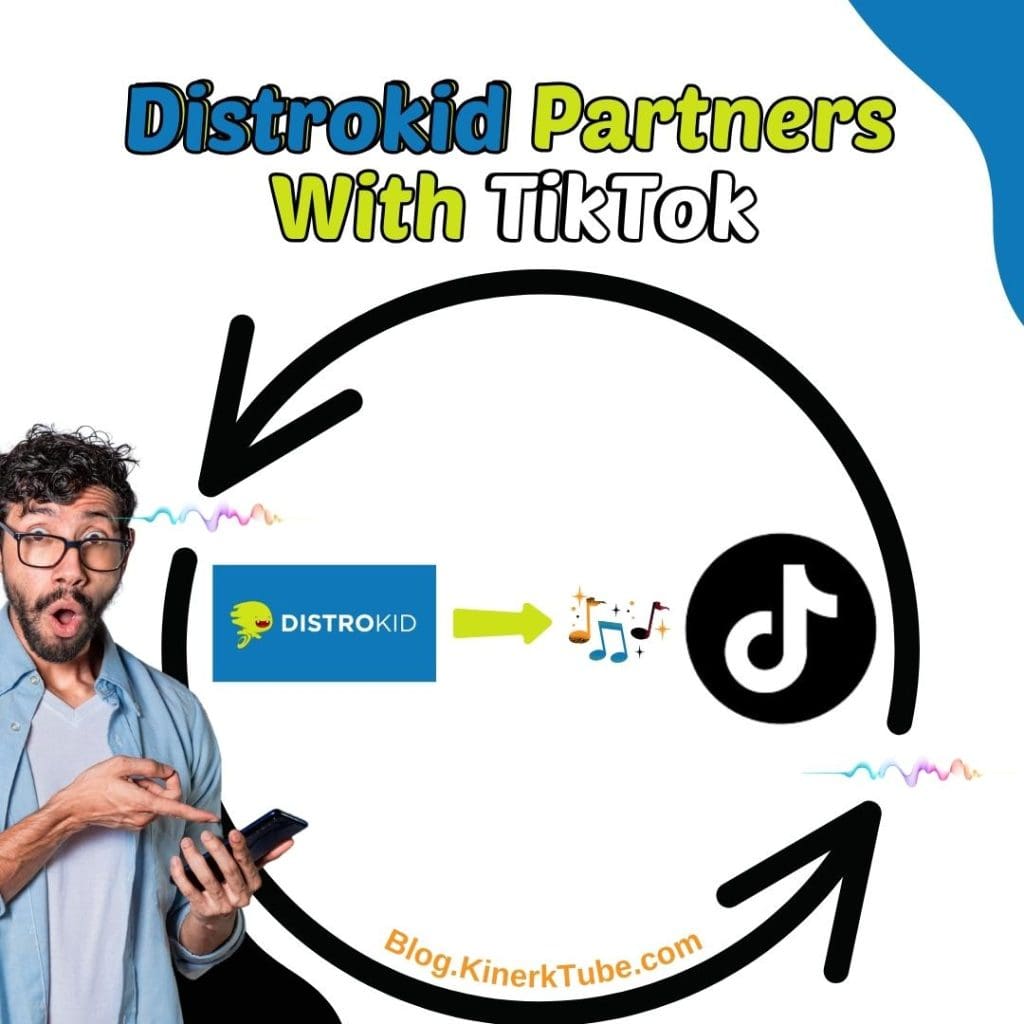 Music Business Collaboration: Distrokid Partners with TikTok to Change The Independent Music Experience
Date: Thursday, November 08, 2023

In an unexpected turn of events that has sent ripples through the music industry, independent music distributor Distrokid has unveiled a groundbreaking partnership with the widely popular video platform TikTok. This new venture is set to open up doors for indie music on TikTok Music, CapCut, and TikTok's Commercial Music Library, providing a significant opportunity for independent artists and influencers to expand their reach.
TikTok has proven to be a powerful tool for music discovery, offering users an engaging and interactive way to stumble upon new songs and artists. The recent introduction of TikTok Music, a dedicated music platform, has generated considerable excitement among industry experts. Presently, it is accessible in select countries including Australia, Brazil, Indonesia, Mexico, and Singapore.
Although TikTok Music's global potential is yet to be fully realized due to certain major label reservations, the collaboration with Distrokid represents a substantial step in the right direction. Distrokid, recognized as the leading distributor of independent music, commands an impressive market share of 30 to 40%. This partnership hints at the likelihood of more distributors following suit, extending the reach of indie music on TikTok Music.
This joint effort between Distrokid and TikTok signifies a leveling of the playing field between independent artists and major labels. It presents an exceptional opportunity for indie musicians to compete on an equal footing with established acts, offering them unprecedented exposure to a vast user base. While achieving viral success on TikTok's algorithm-driven platform remains unpredictable, this partnership holds considerable promise.
Though navigating the intricacies of TikTok's algorithm for effective music promotion is a challenge faced by artists, labels, and marketers alike, the platform's potential in terms of visibility and reach is too significant to ignore. The ever-evolving nature of TikTok's algorithm continues to puzzle industry professionals, yet its current complexity inadvertently fosters an environment where indie artists have a genuine chance to captivate audiences.
As the partnership between Distrokid and TikTok expands, and with the eventual worldwide launch of TikTok Music, several predictions can be made. The platform is likely to witness an influx of more distributors, broadening the spectrum of available indie music. Moreover, TikTok Music stands poised to become a formidable contender to established music streaming platforms like Spotify, capitalizing on the immersive and viral nature of TikTok.
In conclusion, the collaboration between Distrokid and TikTok marks a pivotal shift in the indie music landscape, providing a pathway for increased exposure and access to a global audience for independent artists. While challenges in marketing on TikTok persist, the potential for industry disruption and indie success is undeniable.
Frequently Asked Questions (FAQ)
What can I do after I distributey music, video, or podcast through Distrokid?
If you're looking for a way to promote your music online, you might want to check out KinerkTube, the original underground music maps GPS directory, reviews, and social music network. KinerkTube lets you create your own music page on the map, where you can showcase your music embeds from various digital streaming platforms (DSPs) like Spotify, Apple Music, SoundCloud, YouTube, and more. You can also add your merch, beats, podcasts, videos, and other content to your page, and connect with other artists, fans, and music businesses in your area or around the world.
KinerkTube is not only a platform for displaying your music, but also a tool for boosting your music marketing. You can use KinerkTube to link your music page to your smart bios, such as Amuse, LinkFire, Song.Link, Smart URL, and others. These smart bios allow you to create landing pages for your music releases, bios, or merch, where you can include links to different DSPs, social media, websites, and more. By using KinerkTube and smart bios together, you can increase your online presence, reach more listeners, and grow your fanbase.
So, what are you waiting for? Join KinerkTube today and start promoting your music like a pro. You can sign up for free and get access to all the features and benefits of KinerkTube. You can also upgrade to a premium membership and get more exposure, analytics, and support. KinerkTube is the ultimate music platform for underground and independent artists. Don't miss this opportunity to take your music career to the next level. Visit KinerkTube.com and create your music page on the map now.